Writing in a blog when you have an illness or have lost a loved one can be depressing and negative more than positive and cheery given the topic and experiences you have to write about. I thought today it would be a good time to blog about the number one support I have to fall back on as I live through and learn to accept my stage 4 cancer diagnosis. This support is my family and friends who have been there for me every minute of every day.
I am compelled to share with all of you my love, appreciation and gratitude I have for each and everyone of you that participate in my daily struggles and help me to get through this experience. Everyday I am blessed with interactions and genuine support from amazing people in my life. I have family members that are there for me whenever I reach out and when I do not. They run me to all my doctor appointments, grocery store runs, medicine runs and hospital runs. They help with meals, cleaning, organization of medical bills and anything I ask for them to help with. They are always there with a listening ear and have supported every decision I make wether or not they agree. I love that they support each other as much as me which shows me that we have the family God is proud of and I am forever blessed with.
My work family has been amazing.it is a mind blower to me that my final job in life that I plan to retire from has treated me as family from the day I walked in the door to date. I could not have expected the genuine treatment I have received given my circumstances and given the fact that we have been under new ownership for the past 2 years.
I never expected the relationships to form as genuine and unique as they did here at VN but they did and more than I could ever imagine. I feel and continue to feel as a valuable asset to the company and a special employee before and after my diagnosis of cancer. The accomodations supplied for me from this company to help me do my job at VN or at my home is incredible. The communication on all levels be it work or personal is available at any time and I truly feel cared about. They even made a special parking sign for me which takes my breath away when I park in front of it. You see I recognize the thought process that goes into the decisions made for my needs from the people at VN and it is beyond a yes or no. They go deeper to assure the emotional factor is covered as well as well as the request I make is met. Not sure if I am wording this correctly but I understand their genuine support and my appreciation more than words can say.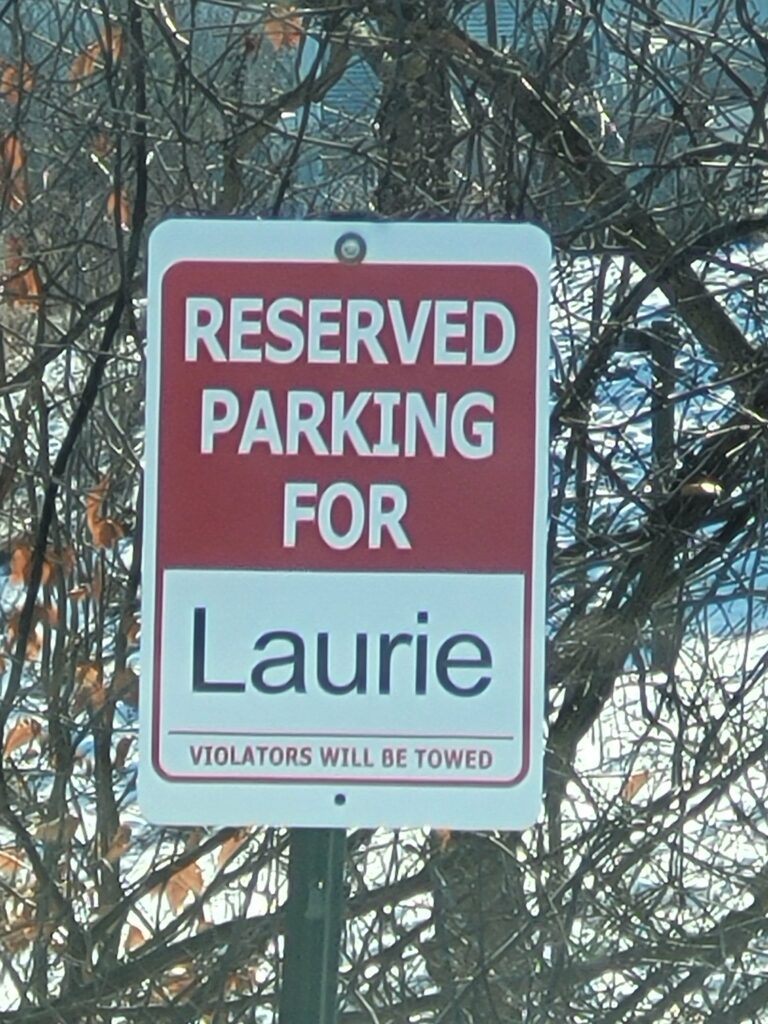 Then I have friends and extended family that provide support and love in many ways. The moments they take to check in with me to see how I am feeling or comment back on my posts and send me beautiful cards in the mail or make a phone call to check in validate that they are concerned and attentive to people in their lives. It is these responses that help me get through every day. Any person who takes a few minutes to check in on someone's day is a special person who should've thanked for their kindness.
The fact that all of these people have taken time out of their life to help me with mine is what God has taught any of us who believe in this need in life. I want to thank them all and and let them know how much I appreciate everything they do for me. The impact their kindness has had on me is beyond words but remains in my heart everyday. I want to recognize each and everyone of you as every interaction is an impression on my life that you may never imagine how deep and important it is for my coping process but it is.
I want you all to know that I understand what I am facing and learn every day New strategies of how to cope with it. I know it is hard at times to know what to say to me because at times you don't know. it's ok. you can't always know and it is the least of my problems. Please know the cotact you make with me is what counts. Feel free to ask any questions that comes to mind. it is at times a conversation I need to have and questions I would like for you to know the answers to. It is very helpful for me to talk about this and to share my feelings to help friends and family relate. My life has changed as has our relationship indicating new conversations are necessary between us. Welcome them. I do. I know that I do not have a timeline as my time is in God's hands and he will take me when he is ready. Until then I live for tomorrow and am so happy to feel the love and support from everyone in my life. Thank you and know I love you all.